Making a cover…
My dear friend Marguerite asked me to make a cover for her new book 'Tommy, Mollie's wonder cat'. (her 7th book)
The story appealed to me immediately and I created the world of Mama Mollie, Tomm (her kitten)  and two fluffs, Donsje and Mickje, watching from the rainbow bridge.
This book is not available in English but Marguerite wrote a beautiful book in English : 'Purring Angels'. More info on www.rietkat.be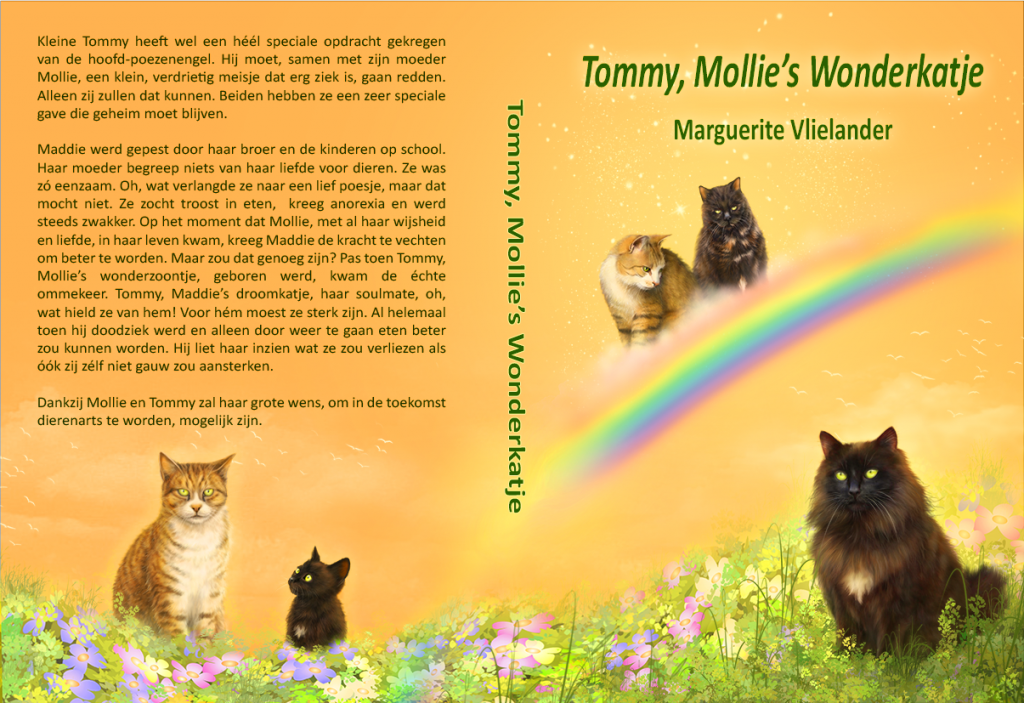 Een hele tijd geleden vroeg mijn lieve vriendin Marguerite me om de cover voor haar nieuw boek te maken.
Marguerite is een warme vrouw met een groot hart voor dieren. 'Tommy, Mollie's Wonderkatje' (haar 7de boek) sprak me ook direct aan en ik creëerde voor haar de wereld van mama Mollie, Tommy haar zoontje en twee pluisjes, Donsje en Mickje, die toekijken vanaf de regenboogbrug.
Gezien ook ik mijn hart verloren heb aan deze pluizige wondertjes, deed ik dit met veel plezier.
Marguerite schrijft trouwens niet enkel over dieren maar kaart ook op subtiele wijze het anorexia probleem aan. (meer info op www.rietkat.be)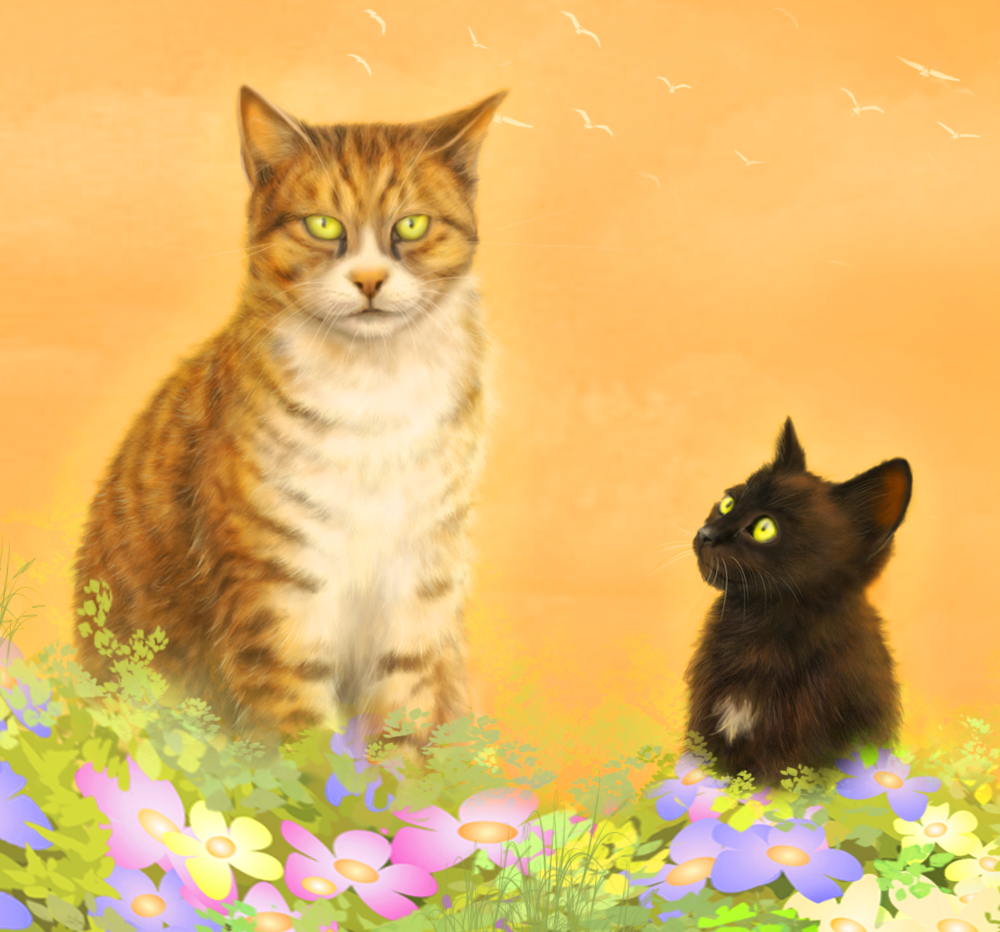 Met een groot hart voor dieren,
Monos