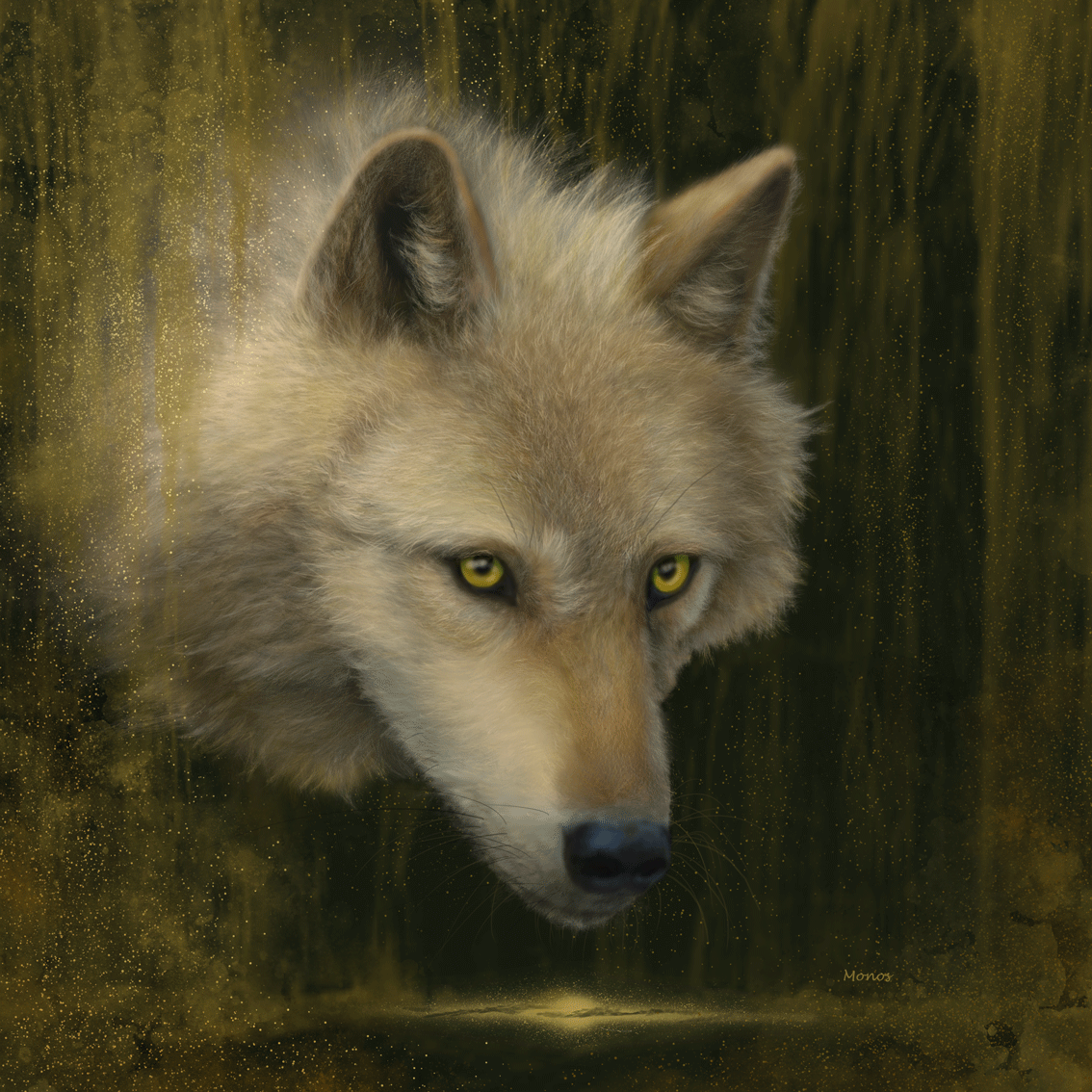 In fairy tales and stories, the wolf is often portrayed as an angry and cruel animal. In reality, a wolf is not evil at all, he is friendly, social and intelligent with a big family feeling.
Wolves do not fight unnecessarily; they will do their best to avoid this. They live just like man according to certain rules and rituals.
So we do not have to be afraid of these beautiful animals, they will rather flee when they see us. (can't blame them)
With love,
Monos
Thanks to Robert Berdan https://www.canadiannaturephotographer.com for inspiration.