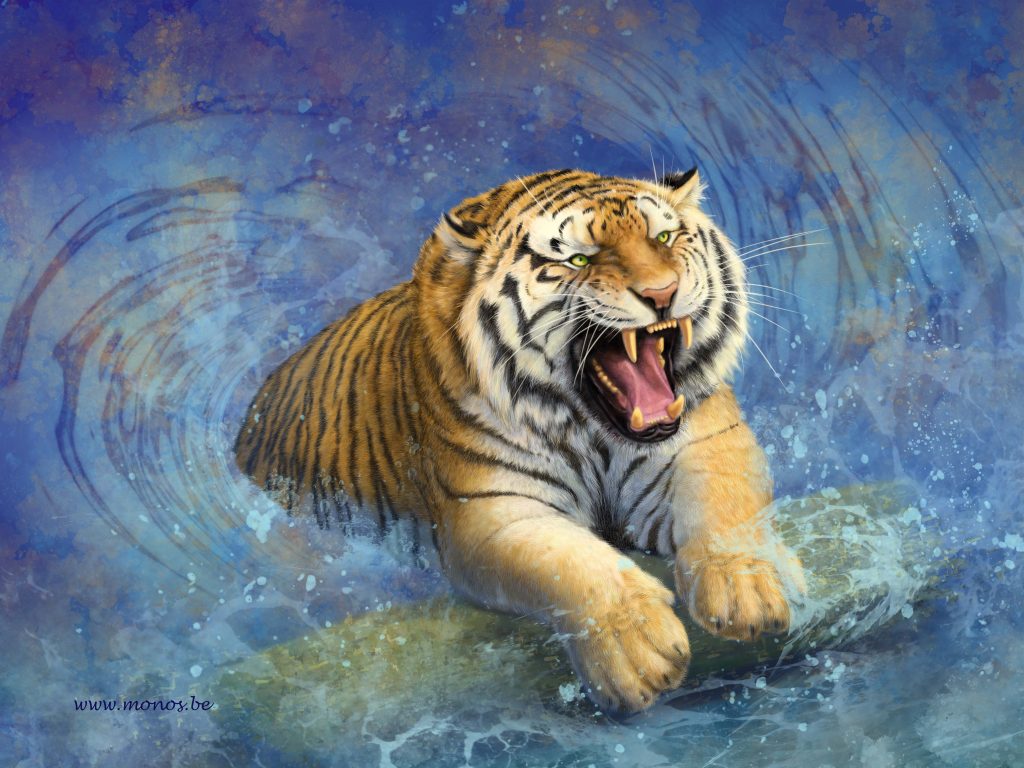 Year of the water tiger
The year of the tiger started on February 1 (Chinese New Year).
Fascinated by all big and small cats, I felt inspired to create something.
The water tiger symbolizes faith, courage, inquisitiveness and a strong moral compass. It could be an intense and dynamic year, full of unexpected challenges, action and change.
Well, I feel this might be the case… 😉
from connection,
Monos