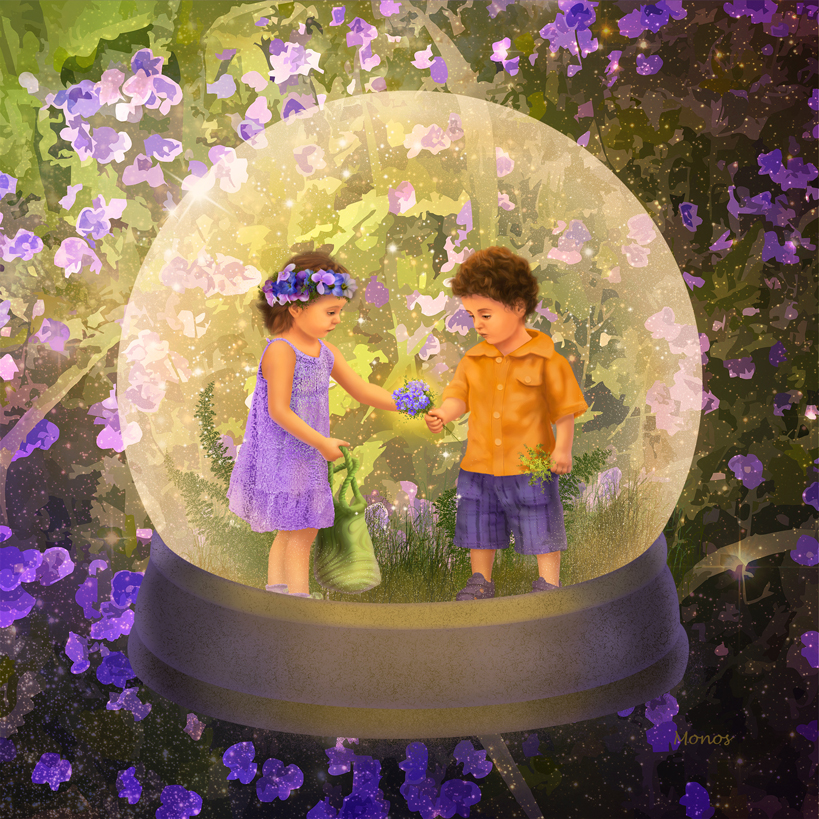 Actually, I don' think this picture needs a lot of explanation, I hope the message speaks for itself … pure …
Last year a lot has happened in the world (again), even in my personal life it wasn't always easy to keep the peace within myself. We all have our challenges, the one more intense than the other.
Nevertheless, I feel blessed, I have a lot to be grateful for. In addition to the warmth of my loved ones, the creative process – for me visual art – gives me enormous satisfaction and energy. It gives me happiness, not to be confused with joy. We are feeling joyful if we've bought something new, but after a while that feeling disappears and there is a void. Real happiness equals love, there is no emptiness.
Children and animals, the most vulnerable groups in our society can also stimulate that feeling of love and happiness. They are 'pure', that's why they are often the subject in my pictures.
Dear people, just love yourself, hold on to your pure energy.
My husband Robert and I wish everyone to find the strength to meet the challenges in the coming year.
From my heart,
Monos
Previous blog messages click here (nederlandse versie)