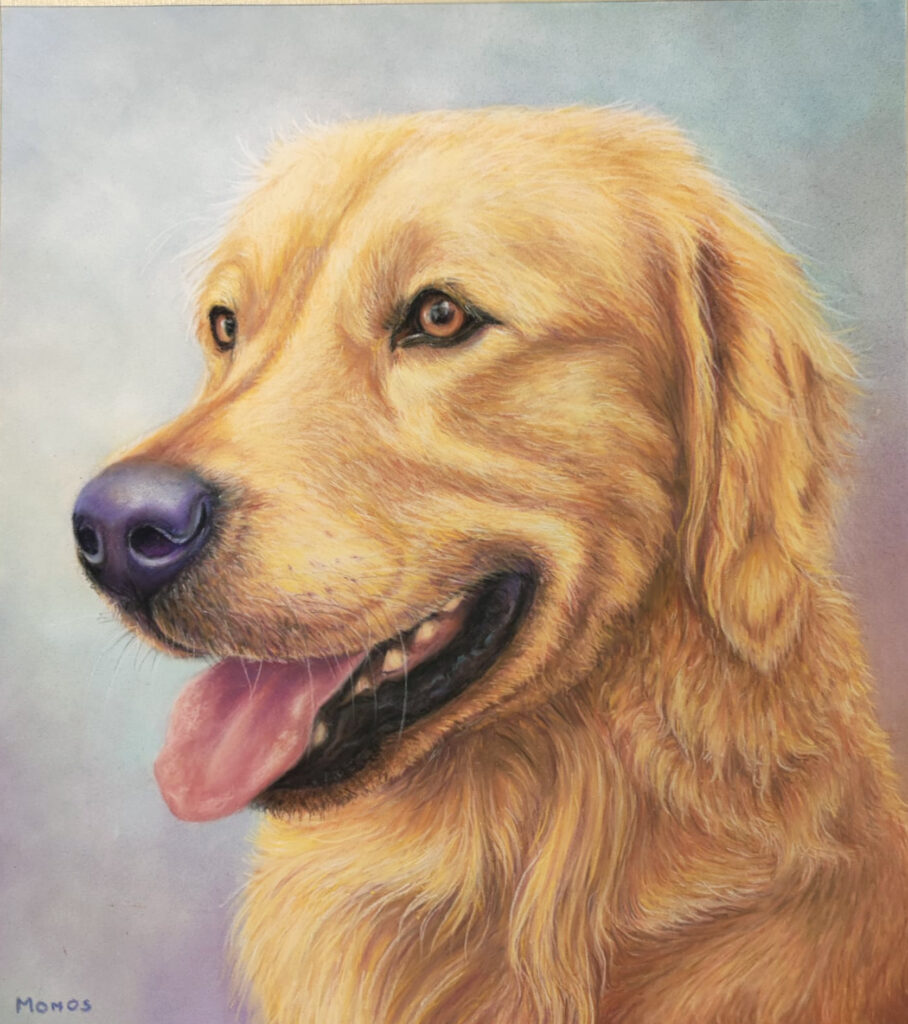 A few months ago I returned to my old love: pastel (in addition to digital drawing).
I previously used pastel chalk and a few pencils on sanded paper, now I've discovered pan pastels and pastelmat (paper).
Fascinating 😉
It's a bit of searching and trying, but I do like working organically, which doesn't mean that digital creation isn't fun either.
Here is a drawing of Tess, the dog of our oldest son's family.
Made with love
Monos