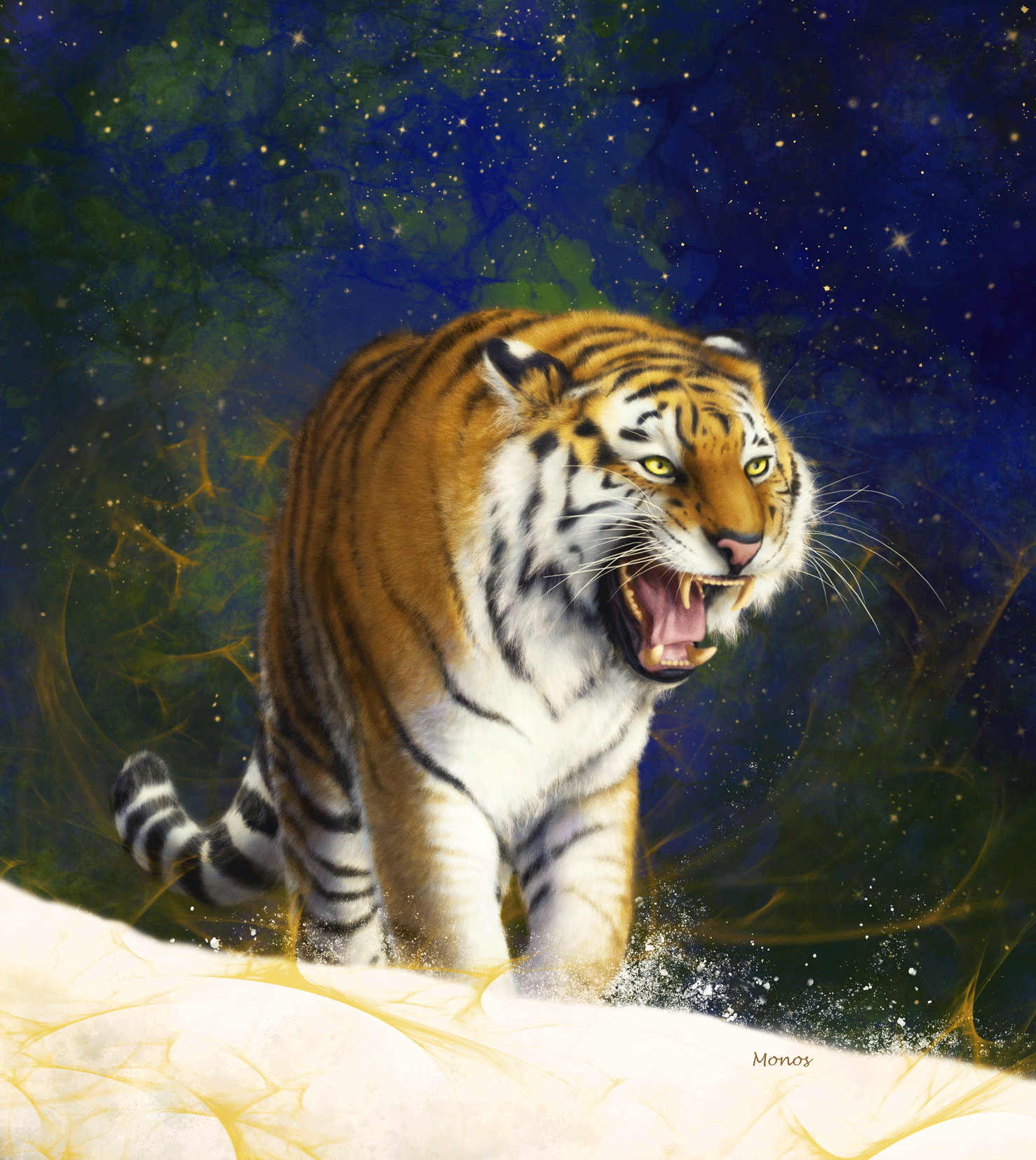 As you probably know by now, my heart is with animals and children, the most vulnerable in our society. Through my work I like to be their voice.
I am currently working on a major work on endangered and vulnerable animal species, unfortunately still an issue. One of those animals is the Amur tiger (Siberian), an animal that needs a large hunting ground which is sadly decreased by mankind. Their habitat is shrinking. Only about a little more than 500 animals remain.
In addition, there are still poachers who sell these unfortunate tigers for their 'parts'. This still seems to be popular in the Asian market.
I thought it would be worth paying attention to this big cat, he is really impressive.
With respect,
Monos